Three days… #Welcome2Atlanta #BETHHAS #BETHipHopAwards #ATL #ATLRise #HipHop #Atlanta
Met KP at the Beer N Tacos — SXSW edition last March. Instantly decided: 'Anyone who has an issue with this guy, it must be them. He's cool as sh*t.' LOL. By the time he was up at Day 1, I knew for a fact. What up Mr. Prather? ;) Kicking it with the next up… @1uprara & @reitheimperial. #PlaylistParty #LastNight
Ay y'all. 
MFD is one of the media sponsors for the Welcome to Atlanta concert in East Atlanta Village this Friday. 
Be. There. Don't say I didn't tell you.
#BETHHA2014 #ATLRise #HipHop
Use Your Eyes | Runway Richy 'Keep Getting It'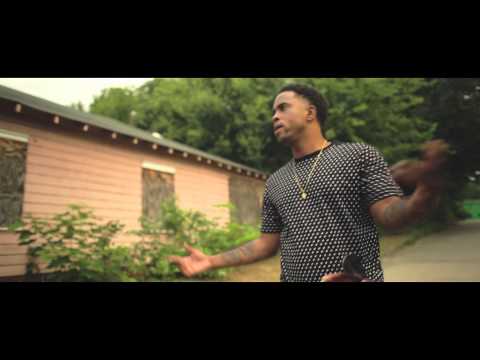 Man, Motion Family is always in the middle of shooting some hood ass dramas! LOL. Nah, they do a great job of shooting anything really but the star of this one here is Runway Richy. (more…)
Fresh Out the Inbox | Dee Day 'Homage [Part 3]'
Now this is a dope idea. New Orleans emcee Dee Day has been going in over classic beats made famous by everyone from Dr. Dre to Nas to UGK over the past month.  (more…)
Fresh Out the Inbox | Billy GRAM 'Treasure'
Here's a confession for you guys — that 'Treasure' joint from Bruno Mars? My guilty pleasure. It's just a great song man. And Fairfield-Cali. native Billy GRAM has taken a moment to throw a verse on there just for the ladies who might be listening. (more…)
Fresh Music | Elz Jenkins 'Blackxxxploitro'
Elz Jenkins is so tri-state man. LOL. Even with a straight up, pimptacular, Players' Ball-inspired beat from 8Track. His latest offering 'Blackxxxploitro' has the spitter talking real tough on all the reasons he's better than you. Ha! (more…)
Fresh Out the Inbox | NicX 'Merk'
So this NicX kid has a decent flow and paired with the right beat… Yeah. It definitely works.
Fresh Music | Sean Falyon 'Motivation Music'
'Sean Falyon be everywhere' or #SFBE has been Falyon's slogan for years. It's not an empty tagline either. It's very real. From city to city, venue to venue, Falyon is there. That kind of motivation to stay moving, busy and working, it's got to come from a thorough desire to succeed right? (more…)
Fresh Music | Mic Barz 'Decatur Freestyle'
So my man Mic Barz is back off in the yo working on some new tracks for these streets. The first of 'em landed in my inbox a few days ago and man… Glad to see him back at it. (more…)